If I don't do this post now, I'll regret it later. Some of my favourite books from nine to eleven years old in descending order.
The Secret World of Og
, Pierre Berton. A Canadian milestone.
Zoom Upstream
and
Mischief City
, both by Tim Wynne-Jones, another Canadian writer. I also enjoyed
The Metallic Sparrow
and
The Outlaw League
by Lance Woolaver though I couldn't find photos of either. I met all three writers when I was younger, Berton at school and Wynne-Jones and Woolaver at a young writers' fair...
Batman: Knightfall
, Dennis O'Neil. I haven't read this book in some time, but when I first read it at ten years old it stunned me with its writing style.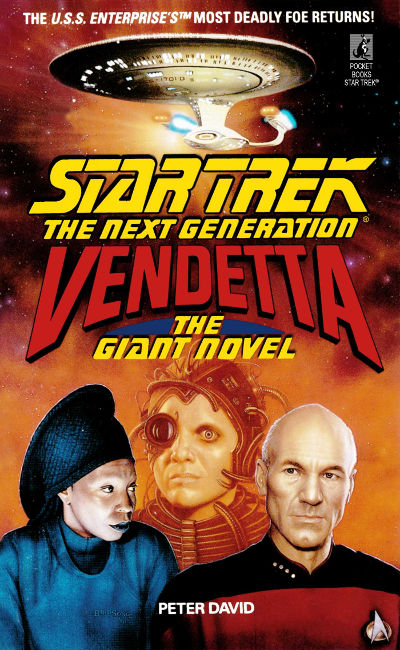 Star Trek: Vendetta
, Peter David. I was never a stranger to pop culture back then, a marked change from now.
Pride and Prejudice and Zombies
? But to each their own. Like
Knightfall
this book was also infused with style when I first read it. I always liked
The Next Generation
but never really got into any of the other series.
The Indispensable Calvin and Hobbes
, Bill Watterson. Who didn't?
Garfield
,
the Far Side
, early
FoxTrot
,
Peanuts
and
Beetle Bailey
as well. All eye-opening cartoons on different levels of wit and content.
When I was eleven I read
To Kill a Mockingbird
for the first time. Although Harper Lee's style was advanced I still read through it. I didn't read too many great literature novels because I didn't feel like I was ready to understand them, to put as much time into them as they needed...but I still read this book - with that same cover as well.
Just a few out of countless others...books I can only remember the contents of, not the titles...books I don't want to share to the public...the ones I read when I was younger that I can't find the right images for...and so on.
Trips down memory lane, of reading alone, reading at dinner, some of the books still carrying stains from the food I dropped on them.
The last book I read was Thomas More's
Utopia
.
Thanks for the
Og
picture and enjoying my site, Laura. Her site's
here
.